There's Never Been A Better Time To Launch A Profitable Sales Funnel
That's Why I Want To Give You The Complete Roadmap Today

Dear Reader,

If you've thrown up you hands in frustration after trying to make consistent sales online, this letter might be the most important thing you read this year.

Most people online make it seem like launching a profitable funnel online is easy...

If you only use their software.

You are constantly bombarded by webinars, "ninja tactics" and other slimey marketing that tries to over complicate the process...


They overcomplicate things because... there's money in it!

Why teach a simple, effective method to making sales online when you could...
Over-complicate things
Invent useless jargon to make it sound fancier

And then charge $997 to unlock the secrets of the formula?
Enter your bullet points here..
Don't worry, this letter isn't one of those times. In fact it's the complete opposite.

I'm the least markety-marketer you're gonna meet. And I want to keep it that way.

I'm an engineer who likes to keep things simple, clean, and profitable. And you're going to get the roadmap to do the same thing today.

Before I became a full-time marketer, I was an industrial & systems engineer.

Working at some of the best companies to learn continuous improvement like GE, Walt Disney World, and Toyota (the inventor of lean manufacturing).

And during my training, I met an incredible mentor who forced me to devour a little book that would change my life:


The Checklist Manifesto shows how every industry is plagued with careless errors that are often simple to solve...
Hospitals dropping infections by half

Construction sites saving millions in errors
Airplane malfunctions dropped to a fraction of previous amount
Enter your bullet points here..
And all these incredible results weren't achieved because of new fancy technology...

And not by simply "retraining" or "trying harder..."


Nope, they were solved by simple checklists.

Whether you are performing surgery, building a building, or trying to create an income online...
There are thousands of tiny steps to remember and do in order to be successful.
And after building dozens of funnels for my businesses and my clients, I've worked out the step-by-step,
repeatable process
to launch simple, profitable sales funnels in record time.
Introducing the Ultimate Funnel Toolkit

The Ultimate Funnel Toolkit is a complete set of checklists, calculators, trackers, and templates that are designed to help you launch profitable funnels in record time, without any guesswork or stress.
Imagine never feeling lost or overwhelmed when building your next sales funnel, because you have a proven, step-by-step process that tells you exactly how to form your offer, build & test everything, in a way that consistently converts.

How would it feel if you could easily follow simple checklist to string everything together for you?

Having a guide to lead you through the tech, the strategy, and everything in between...

Someone who's been there before and has been burned (before creating the checklist!)

And how would it feel to launch your funnel in hours... and see the sale emails come in like this?

And what else could your business achieve if. you could:
CONFIDENTLY put together an offer based on effective competition research so you KNOW it will be completely irresistable as soon as you launch

QUICKLY get all the tech hooked up and working so you can move on and focus on selling!
CONSISTLY improve your funnel with a proven 4-step conversion system that works on auto-pilot


Enter your bullet points here..
Surprise - it is ACTUALLY POSSIBLE (and really fun)

You CAN create an offer that generates buzz, sales, and profits without being a "marketing genius"

You CAN piece together the tech in a way that is reliable, simple, and optimized for conversions

You CAN launch confidently WITHOUT headaches, confusion, and the anxiety of hitting the Publish Button.

Enter your bullet points here..
I've Created Dozens of 6 Figure Funnels Over the Past 7 Years

And by the way, not all of them are profitable. (Don't believe anyone who tells you otherwise)

EVERY Funnel requires tweaking and optimizing to achieve your targeted profitability.

But over time I have learned the specific tweaks that lead to the fastest path to profits, and I've broken down crazy-complicated sales processes into lean, mean, selling machines.


What's Inside the Ultimate Funnel Toolkit?

Tool #1: The Ultimate Funnel Roadmap

What is it? The complete 124 step process you need to launch your first, or 20th funnel successfully without the stress!

Why do you need it? Because without a proven, step-by-step checklist, you will miss critical steps that can cost you days of troubleshooting, and get your miserable results.

Here's a sneak peek of what's inside:


124 Actionable funnel building steps across 13 Launch Milestones including Customer & Competitor research, offer planning & creation, all the techie bits, launching, scaling, and more...

Designed for the solopreneur OR the team, with assignable ownership, due dates, and comments

The complete list of tools that you need to get started building effective funnels

Personal coaching through each step from someone who has launched dozens of profitable funnels

Enter your bullet points here..
Total Value: $197 - Included in the Ultimate Funnel Toolkit

With the roadmap in hand, you'll know the exact steps to launch your funnel, but there's still a critical missing piece... The pre-launch planning:

Tool #2: The Funnel Forecaster

What is it? A complete forecasting & analysis tool to help you predict your profitability before you launch, and optimize and scale your funnel.

Why do you need it? Because you should never go into a launch blind.

Here's a sneak peek of what's inside:

Quickly and easily run 5 different scenarios to determine how to improve your funnel

Accurately predict your customer acquisition, break even points, and return on ad-spend without ever picking up a calculator (or Google Analytics... shudder)
Once you launch, use the Funnel Forecaster to determine the leaks in your funnel so you can optimize and improve profits over time (training is included!)

Track your Months to a Million in profits to motivate you and keep driving towards your goal.
Enter your bullet points here..
Fun Fact: I made calculators like this one for at my 6-figure supply chain job to run predictions. Become the executive and manage your business like one!
Total Value: $197 - Included in the Ultimate Funnel Toolkit
Part 3: The 3-Part Anatomy of A Funnel Masterclass Series

What is it? a 3-part masterclass series that breaks down 3 of my most profitable sales funnels - each component, how they work together, and which one is right for you.

Why do you need it? You need the right funnel for the right situation in your business. Sorry, it's not all one-size fits all. But the 3 funnels we will cover in this series will help you pick the right one for your current business stage!


Here's a sneak peek of what's inside:

90 minutes of premium training split into 3 different funnels that gets you fully ready to implement in your own business
Learn the goals, recipes, and weaknesses of each funnel and when you should implement in your business.
Bonus: Also included are 6 Facebook Ads retargeting strategies that help you drive targeted buyers scale your ROI

Enter your bullet points here..
Total Value: $197 - Included in the Ultimate Funnel Toolkit
Grab the Ultimate Sales Funnel Implementation Kit

The Ultimate Funnel Roadmap (Valued at $197)

The Funnel Forecaster (Valued at $97)

The Anatomy of a Funnel Masterclass Series (Valued at $197)

BONUS: The Competitive Analysis Toolkit (Valued at $67)

BONUS: Premium Offer Product Shots & Ad Templates (Valued at $97)

BONUS: Funnel Headline Generator (Valued at $97)

Enter your bullet points here..


The Ultimate Funnel Toolkit gives you everything you need to build out an effective and profitable sales funnel in record time.

But there are 3 core pillars to effective sales funnels that are crucial if you want to maximize your revenue.

And I've put together some extremely valuable bonuses to help you boost the funnel's effectiveness.

Bonus #1: Bulletproof Competitive Research
The most successful funnels go through rigorous research & analysis before launch. Get my exclusive process & template that helps you design & launch the best products in your industry

Total Value: $67 - Included free for a limited time
Bonus #2: Product Mockups
Before you sell your offer, you need to hook prospects in to your sales page. These product mockups are perfect (no expensive software required!)

Total Value: $67 - Limited Time Bonus!
Bonus #3: Funnel Headline Generator
Not a pro copywriter? No worries! Simply answer a few questions about your products, and instantly generate dozens of headlines for your sales pages, bump offers, upsells, and more!

Total Value: $97- Limited Time Bonus!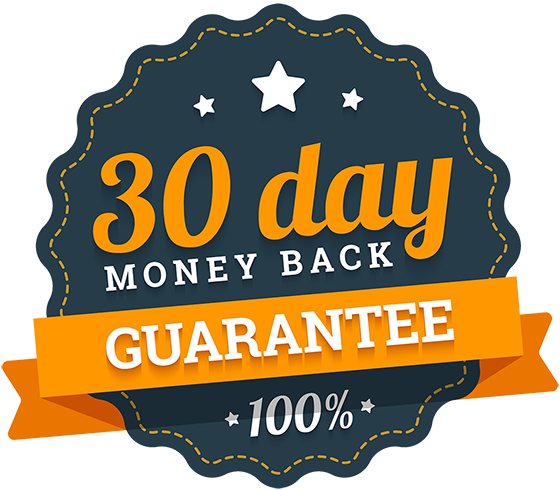 Get $752 of value for only $27 with
absolutely ZERO RISK
Let's be real - the online world is full of shady characters, and there's probably a small part of you that's nervous that I might be full of bologna.

I get it, and I respect that - which is why I'm making you this guarantee.

I can't promise you that your sales funnels will spit out $10 in profit for every $1 you put in, but I can guarantee that you will learn a ton and get actionable tools and tactics that can help grow your business in a real way.

And if you get stuck at any point along the way - simply reach out and I will personally help you get unstuck and get you success with your funnel.

Of course, if all that is STILL not enough for you and you are unsatisfied with the product, I will gladly refund your money within 30 days of purchase.

I want results like these for you!

I CAN FINALLY SLEEP AT NIGHT!
Tracy says, "You totally helped me out. I used your information, got my site up and already got my first few sales!

I can finally sleep at night because you made it so simple!"

Oh My Gosh, that's AMAZING Customer Service!
Tinashe says, "I was having technical issues and John recorded a personal video for me.

As a business owner, I'm thinking "Now that's how you should treat your customers!"

Really Broke it Down Step-By-Step
Amy says, "I really appreciated this course - John lays things out really clearly and step by step and gives you a framework to get started!"

Let's Recap Everything You're Getting

The Ultimate Funnel Roadmap (Valued at $197)

The Funnel Forecaster (Valued at $97)

The Anatomy of a Funnel Masterclass Series (Valued at $197)

BONUS: The Competitive Analysis Toolkit (Valued at $67)

BONUS: Premium Offer Product Shots & Ad Templates (Valued at $97)

BONUS: Funnel Headline Generator (Valued at $97)

Enter your bullet points here..
For a Tiny Risk Free $27 Investment Today



Building Profitable Sales Funnels Doesn't Have to Be Complicated

My name is John Whitford.

I spent about a decade in corporate America as an Industrial & Systems engineer...


Learning how to lean out and optimize manufacturing processes for Toyota, General Electric, and Disney World.

What I learned was that the spirit of continuous improvement and data-driven process analysis was universal, and could easily be applied to any process where the steps were repeatable and data was available.



Kinda like Sales Funnels!


So when my first child was born (my baby girl!), my wife quit her job and started her blog to fill the void during nap times.

As the blog grew, I began to apply my engineering training to her website to get it to scale to over $1,000,000 in sales in about 3 years.

Fast forward 6 more years, and we have achieved financial freedom and happily offer our products and services at reasonable prices to help other entrepreneurs and families achieve the same freedom.

The takeaway? If we can do this, SO CAN YOU! And I'd love to be part of your journey to freedom.



I'm Ready to Launch My Sales Funnel



And I'm so confident that my data-driven approach is universal, that you can use this method no matter what you are selling:
Online Courses
Memberships & Communities
Premium Done-for-you services
Printables
Coaching Programs
Masterminds
Ebooks & Guides
Digital Music
and so much more...
Enter your bullet points here..
These are 7 most common questions people ask
What's Exactly Inside The Ultimate Funnel Toolkit?The Ultimate Funnel toolkit will give you instant lifetime access to a private member's area.


Inside the member's area you'll get access to your workbook that includes all the tools, as well as detailed, step by step instructional videos on how to use each one.

You'll also get access to the Anatomy of a Funnel Masterclass series, which is a complete course (about 2 hours of focused video content) with diagrams and additional resources.

You'll ALSO get access to my library of pro-product mockup designs that you can import for free. Phew!


What kind of products & services does the Ultimate Funnel Toolkit Work For?My toolkit is universal, although it works best for heavily scalable offers like information businesses, online courses, membership communities, digital products, etc.

However it can also be used for physical products and services, with a few tweaks (I'm happy to help you with!)


What platform do I need to use for this? Is it expensive?
I get it! This system is largely platform independent - meaning you can use any platform you like! I will admit that I am partial to Thrivecart for the checkout solution, and I've included some done-for-you checkout designs for that platform. But you can absolutely use this on any system that you are comfortable with!

How long do I need to wait for the content?
Only about 4-6 months… KIDDING KIDDING! You'll get instant access to everything once you purchase. You'll be instantly emailed your invoice and username / password to log into the protected membership area.

Like, the idea of funnels makes me want to throw up - can this still work for me?
Don't worry, my wife is the same way, bless her heart! And yes, you can absolutely succeed by following the steps included in this bundle.

If you work through the entire system step by step, checking off your progress as you go, you'll be rocking and rolling in no-time! And I also LOVE to keep things simple, so you won't be needing any mental gymnastics to knock your funnel out!

What if I'm not happy with my purchase?
Well that's quite sad, but I get it! I completely stand behind my 30 day money-back guarantee.
But just so you know, I WANT YOU TO SUCCEED, so this isn't a "no questions asked" thing. If you're stuck or unhappy, reach out to me! I'll work with you personally to help you succeed. If you're still not on your way to a profitable funnel, I'm happy to refund your purchase within 30 days.
What if I'm picking up what you're putting down and I want more help?
I got your back, buddy! I'm putting this offer out there at this stupidly low price because I'm kinda expecting that you'll want more :) Simply purchase the product and you'll discover all the glorious ways I can help you and your business :)

Once you've been here - you'll realize that building a funnel from scratch is NO LONGER AN OPTION! At $27, This is an absolute no-brainer…

Add "Convert Better Daily" To My Order

Only $17 to your order today

In it, you'll get 2+ years (50+ tests!) of A/B test ideas that will help you grow your offer's profits every single month on autopilot! Click YES to add this to your order now for just $17

The Ultimate Funnel Toolkit
$27
Total payment

1

x

The Ultimate Funnel Toolkit

$27

-

+
All prices in USD